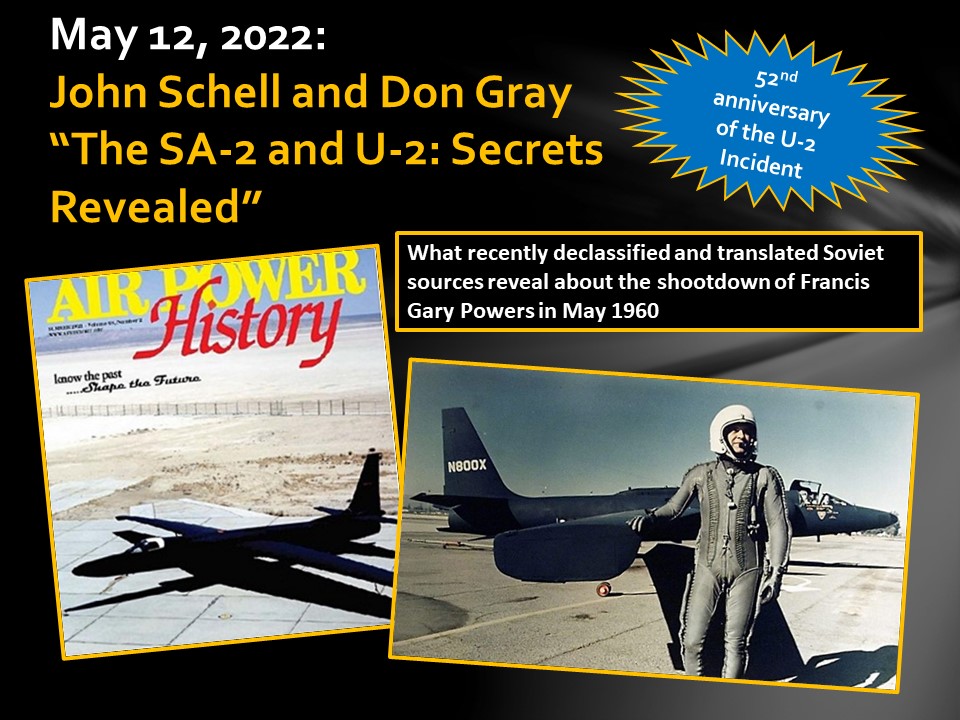 The SA-2 and U-2: Secrets Revealed
Travel back over 60 years to the SA-2 shoot-down of the U-2 piloted by Francis Gary Powers over the USSR on May 1, 1960.
Learn why records and eyewitness accounts were classified and hidden in the Russian Military Archives.
Those records, participant accounts, and Powers' recollection are the basis for "Secrets Revealed" -- a new look at the shoot-down.
John, formerly a U-2 radar engineer, will discuss the U-2 overflights, SA-2 radar operations, and the events leading to "Operation Grand Slam."
Don, a senior docent at the National Museum of USAF, will assist in summarizing the Russian Investigation.
Date
Thursday, May 12, 2022
Location
Zoom (link shared day of the event)