After our organization interviewed about two dozen individuals, we realized that many were great storytellers! Thus, our spring/fall lecture series was born in 2012.
We are grateful to the Wings of Freedom Aviation Museum, Horsham, PA for allowing us to hold our first few live lectures at their facility. We relocated our live programming to The Fuge starting in November 2012.
Unless otherwise announced, we hold lectures on the second Thursday of the month at 7:30pm EST/EDT in March, April and May for our Spring series, and return for our Fall Series in September and October, concluding with an Annual Veterans Tribute and Fuge Open House in November.
Since the start of the coronavirus pandemic in 2020, we have converted our lectures to webinars in order to ensure that no one is placed at inadvertent risk. We hope to return to live events at The Fuge in the future. Our 2020 webinars are archived for on-demand viewing out our YouTube Channel
Please refer to this link for a listing of past lecture topics and speakers: Link
Upcoming Events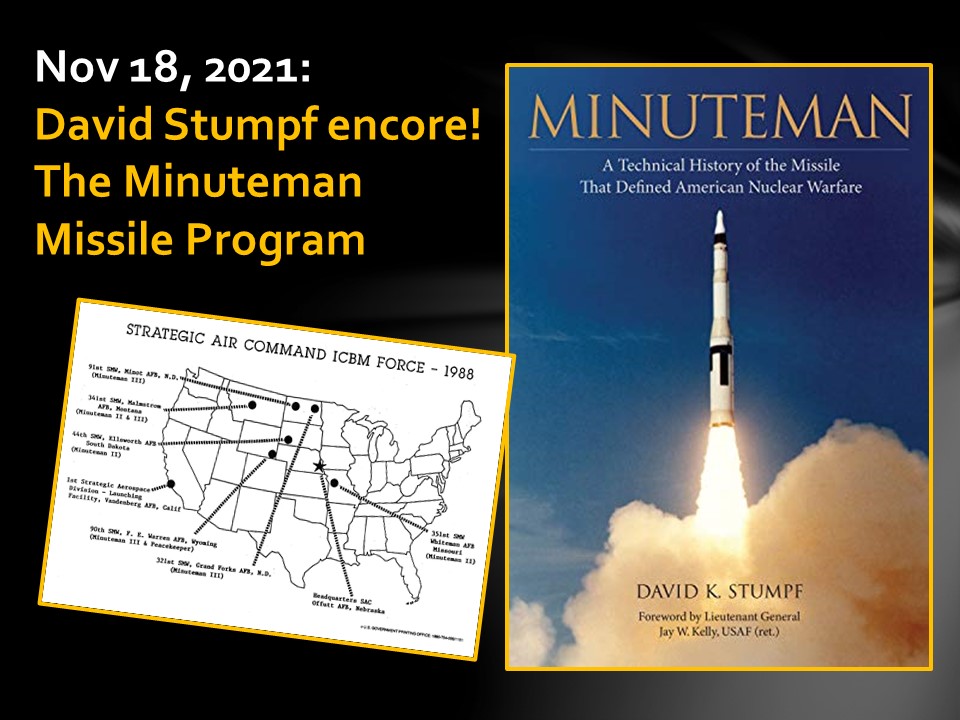 Nov. 18, 2021 at 7:30 p.m.
Encore by author and historian David Stumpf! Join us for a discussion of David's new book on the Minuteman Missile Program.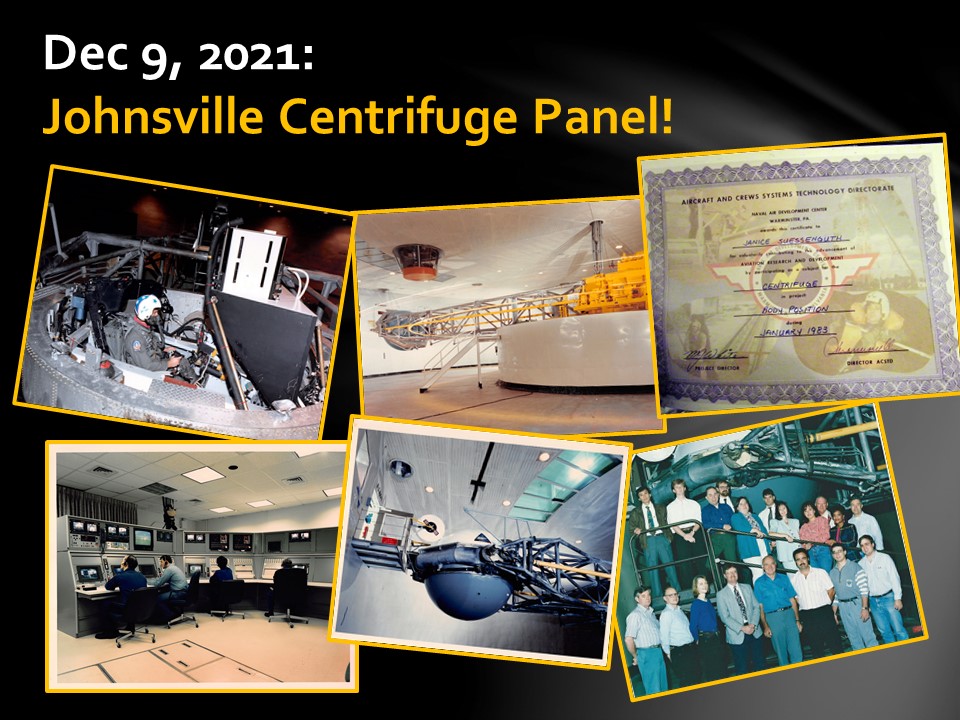 Dec. 9, 2021 at 7:30 p.m.
Join us for our final webinar of 2021 with a special panel discussion with former researchers, operators and even a volunteer who rode the world's most powerful human centrifuge-- the Dynamic Flight Simulator, aka Johnsville Centrifuge!