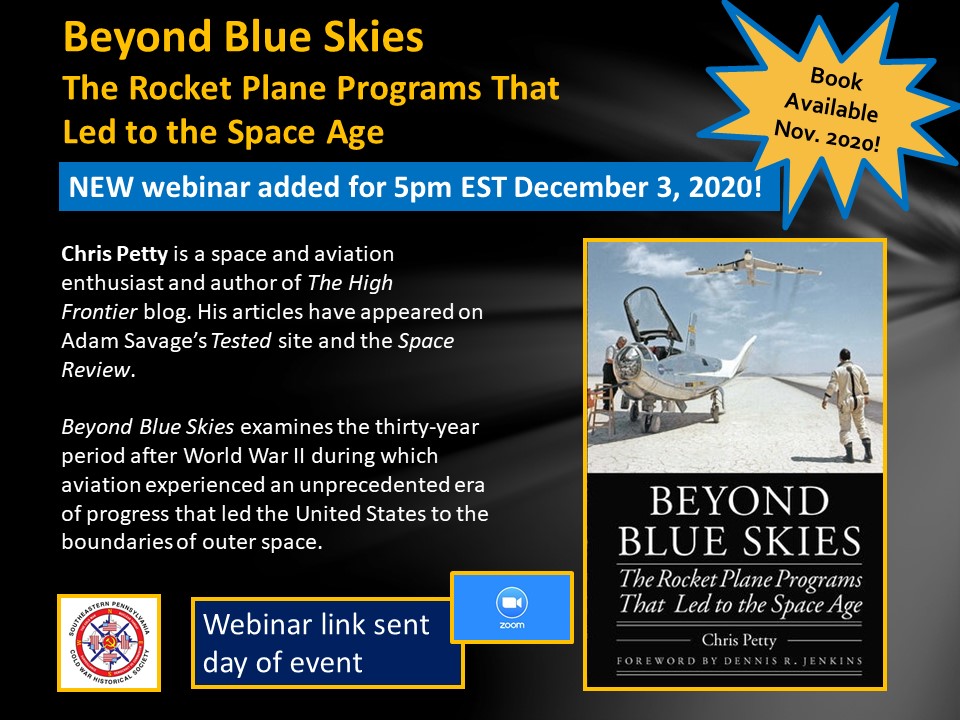 Webinar : Beyond Blue Skies
Chris Petty is a space and aviation enthusiast and author of The High Frontier Blog. His articles have appeared on Adam Savage's Tested site and the Space Review.
Beyond Blue Skies examines the thirty-year period after World War II during which aviation experienced an unprecendented era of progress that lef the United States to the boundaries of outer space.
Please note that the Zoom webinar link will be posted here on the day of the program.
Date
Thursday, Dec. 3, 2020