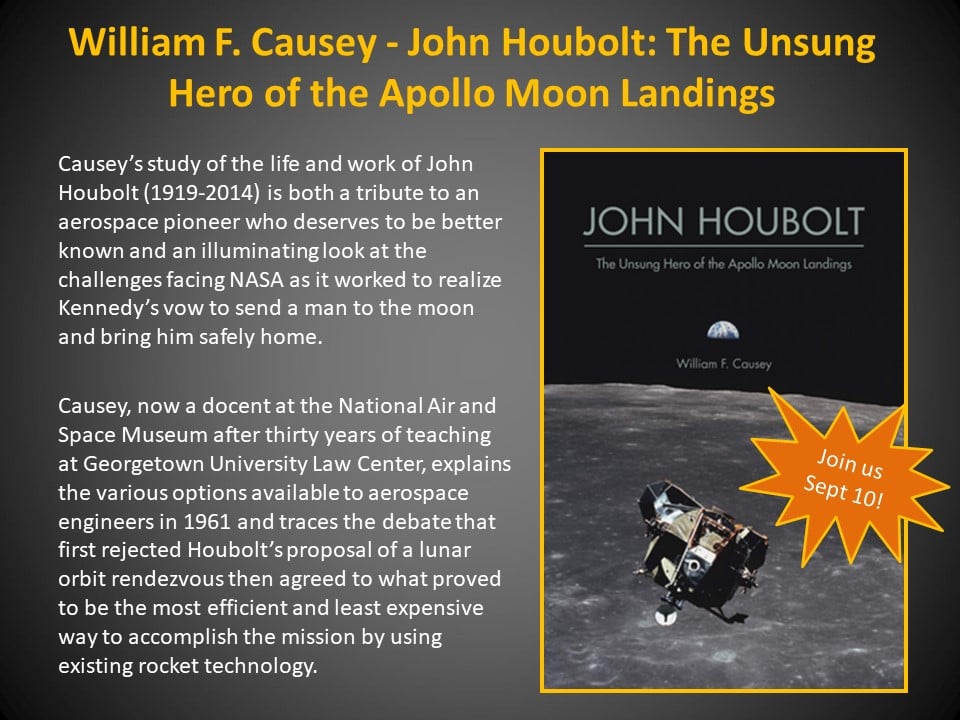 History In Our Backyard Series with Bill Causey
This Thursday, September 10, 2020 at 7:30pm EDT for our next History in Our Backyard webinar with Bill Causey-- speaking about the "unsung hero of Project Apollo", John Houbolt.
Webinar link posted on September 10.
If you would like to get on our email distribution list, please send contact us at mail@ColdWarHistory.org.
Thank you for your continued support!
Date
Thursday, Sept. 10, 2020
Times
7:30 p.m. - 9:30 p.m.